Meditation Crosses
Meditation Crosses are designed to be used as a meditation tool.
How to use a meditation cross…
Simply hold the cross and feel it. What does the texture or temperature make you feel?  Allow yourself to feel the presence of God.
As you look, what do you see? Is God showing you something about life or your present situation?
As you hold it can you hear the 'voice' of God telling you things about yourself and life?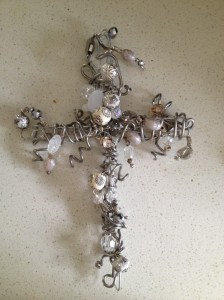 To see more click here: meditationcrosses
Comments & Responses