Meditation Crosses are designed to use as a meditation tool.
How to use a meditation cross…
Simply hold the cross and feel it. What does the texture or temperature make you feel? Allow yourself to feel the presence of God. As you look, what do you see? Is God showing you something about life or your present situation? As you hold it can you hear the 'still small voice' of God telling you things about yourself and life?
How to purchase your own meditation cross…
Meditation crosses are available for sale and wonderful to use for your own devotions or to give as a gift. They are made to order in your choice of size and colour. They vary in size from 6 inches to 12 inches and are made from quality metals and beads.
12 inches tall – $120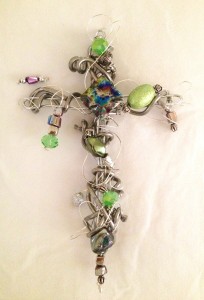 8 inches tall – $80
8 inches tall – $80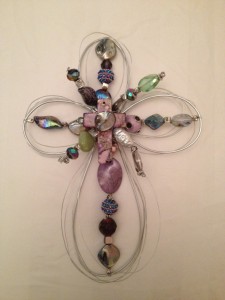 6 inches tall – $60
6 inches tall – $60
If you would like to find out more or order a cross simply email:
Cherie@cheriestrudwick.com